Le Pen attacks 'crazy' order to have psychiatric tests
French far-right leader Marine Le Pen has attacked a "crazy" court demand for her to undergo psychiatric tests after she tweeted pictures of Islamic State brutality.
The politician, who was runner-up to Emmanuel Macron in last year's French presidential election, posted images of the body of murdered US journalist James Foley in December 2015.
Just weeks after a series of terror attacks in Paris that year, Ms Le Pen also shared photos of a man in an orange jumpsuit being run over by a tank and a Jordanian pilot being burned alive in a cage.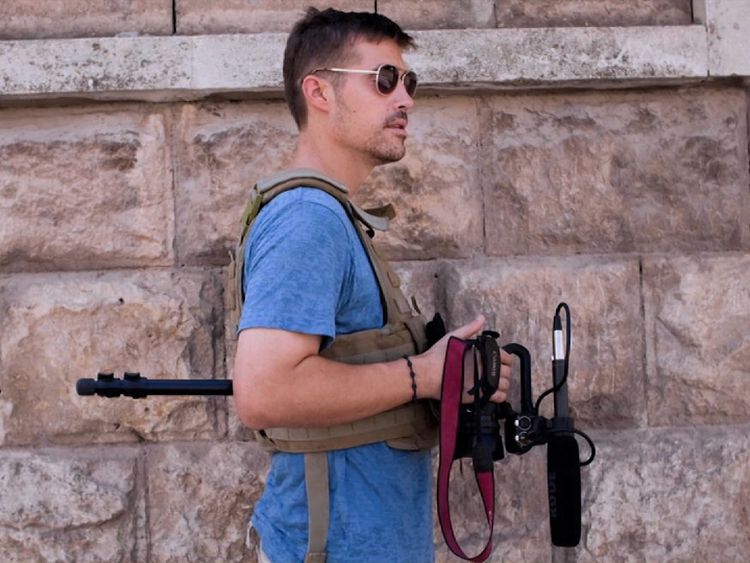 The 50-year-old National Rally leader, who sits in France's national assembly, was charged with circulating messages that "incite terrorism or pornography or seriously harm human dignity".
She was stripped of parliamentary immunity in November last year.
On Thursday, Ms Le Pen used her Twitter account to post copies of a court order ordering her to undergo psychiatric evaluation.
The documents, dated 11 September, calls for the tests to be carried out "as soon as possible" to establish whether she "is capable of understanding remarks and answering questions".
Ms Le Pen, who rebranded her National Front party as National Rally after last year's elections, hit out at the order.
"It's crazy," she tweeted. "This regime is really starting to be frightening.
"I thought I had been through it all: well, no!
"For having condemned Daesh [also known as IS] horrors in tweets, the 'justice system' is putting me through psychiatric tests! Just how far will they go?"
Ms Le Pen had originally shared the images in response to a journalist who drew a comparison between IS and her party.
"Daesh is this!," she wrote in a caption at the time.
Later on Thursday, she told reporters she felt "persecuted" and vowed not to attend the psychiatric evaluation.
Ms Le Pen also retweeted a message of support from fellow far-right leader Matteo Salvini, Italy's deputy prime minister and leader of the country's Northern League.
He posted that he had "no words" and offered "solidarity" to Ms Len Pen and "the French who love freedom".
If convicted, Ms Le Pen faces up to three years in prison and a fine of 75,000 euros (£66,580).