Thailand boat accident: Death toll climbs to 27
The death toll has climbed to 27 after a tourist boat capsized off the popular Thai island resort of Phuket, authorities say.
Twelve bodies were retrieved by the navy, who said "quite a few" bodies had also been found inside the sunken vessel.
Twenty-nine passengers remain unaccounted for but are believed to have been trapped on the Phoenix – which went down on Thursday in heavy seas with dozens of Chinese tourists on board.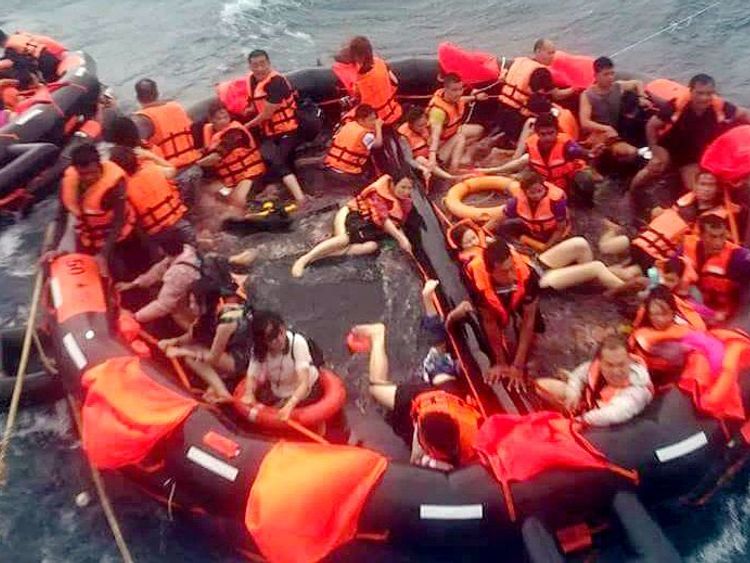 "The 12 bodies are on the way to Vachira Phuket Hospital for identification," a statement from the Public Health Ministry in Bangkok said.
The bodies of some of the dead were found floating face down in the water, still wearing life jackets, several miles from where the boat sank.
The boat was carrying 105 people – 93 Chinese tourists and 12 crew and guides – when it hit trouble on the Andaman Sea – sparking a rescue attempt in the dark.
Governor Norraphat Plodthong revealed that only 48 people – all from the Chinese group – had been rescued so far, with all the others unaccounted for.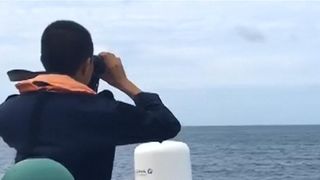 The vessel was returning to Phuket from the island of Koh Racha when it sank after being hit by five-metre (15ft) high waves in a storm.
Helicopters scanned the water as divers attempted to reach the boat which the Thai navy said had sunk 40 metres (130ft) below the surface.
Thailand's deputy prime minister, Prawit Wongsuwon, has ordered an investigation into why "the boat went to sea" despite a weather warning of strong wind.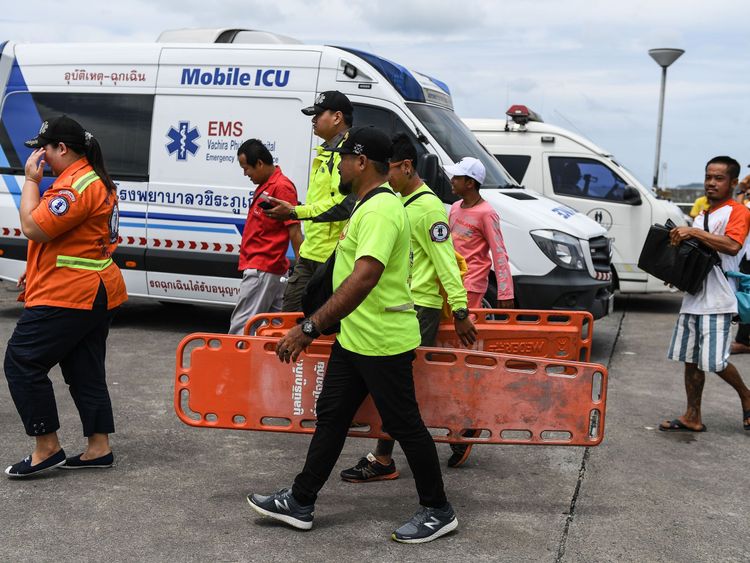 The Phoenix was among several boats to ignore the weather warning to take tourists on day-trips to the islands surrounding Phuket.
In a separate incident in the same area at around the same time, another boat carrying 39 people – reportedly Chinese and European tourists – also capsized.
They all made it back to land in large rubber life-rafts.
Officials are now considering imposing a ban on boats going to sea in such severe weather conditions.